A six week class on discerning His voice
Does God still speak today? How can we listen for God's guidance in our life? What if I've never heard God? All great questions. We talk about these in the Hearing God Seminar, but we also practice listening to God. What we learn in this seminar is how to have two-way conversations with God. He fully intends to speak into your life – let's learn together how to hear what He's saying.

The next Hearing God Seminar is scheduled on Thursday nights from January 13th - February 17th...will you come join us? Register below!
Exploring the Christian faith
Come join us for this fall's Alpha Course! Built around discussing and discovering the essentials of our faith, Alpha is an incredible opportunity to join with others in understanding and interacting with our faith deeply.

Registration for Alpha is now closed, with the next course currently scheduled for Fall 2022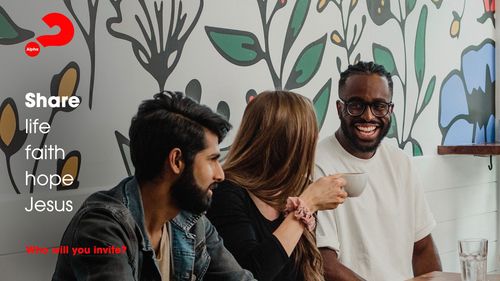 A weekend retreat dedicated to spiritual freedom
God has called His people to live righteous lives and be His light in this world. We cannot possibly accomplish His calling with sin in our lives. It acts as a veil that dims our light and affects every part of our walk with Christ. The Set Free Retreat is a weekend set aside to focus on learning how to deal with sin, hurts, hang-ups and struggles that we all face on a daily basis. Jesus said, "You are truly my disciples if you remain faithful to my teachings. And you will know the truth, and the truth will set you FREE."" (John 8:31-32 NLT).

The next Set Free Retreat will be on April 1-2, 2022. Click the button to register!
Exploring catechism together
Join us on Wednesday nights for this key course on the foundational elements of our faith! Over seven weeks in this Q&A style gathering, Pastor Nico will take us through considering together some of the key truths of what it means to be a Christian. Running again from February 23rd - May 6th, join us on Wednesday nights as we dive in!